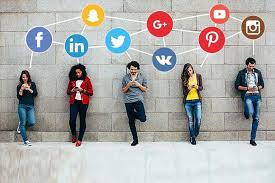 There are lot of questions which need to be addressed like is there any relation between usage of social media and depression or do we get negative about ourselves while drooling through other's picture-perfect lives? 
There are just too many questions but very less answered. Here we will try to understand why we feel bad while scrolling through someone's Facebook or Instagram feeds. 
It is very natural for humans to feel the need to get accepted by our peers, colleagues or society as a whole and now when we are connected globally we put ourselves under the unnecessary pressure of being acceptable and connected to all. The over-usage of social media not only leads to wastage of precious time but also leads one towards isolation from real people and reality around us. We are tending to become more addictive, lazy and thus loose our physical as well as mental well-being.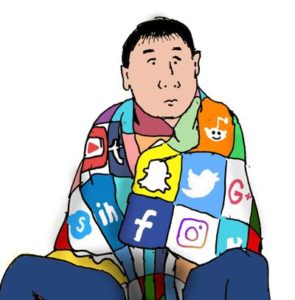 No doubt that the right or minimal usage of the social media helps us to catch up with old friends or laugh at memes or raise awareness about a social cause or issue but excess of anything or everything is just bad.
It can cause a lot more damage to kids especially in their adolescent years. We should limit our usage of social media which further help to get rid of negative emotions and increase self-esteem.
There are research evidence which shows that there is a link between the usage of social media and depression. No matter how strongly we try not to react but we do feel jealous while scrolling through those perfect holidays, selfies, birthday or the never-ending lavish birthday party pictures. If you are already feeling low such posts will obviously make you feel more miserable and results in 'social-media depression'.
Negative Effects of Over-Usage of Social Media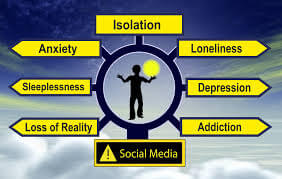 Anxiety

Depression

Poor Physical Health

Poor Sleep Quality

Reduced Attention Span
These days very rarely we come across people who don't access social media. It has become an important and inseparable part of our lives. We can't imagine living our lives without Facebook and Instagram. We are becoming more and more isolated locked in our screens with no real friends to talk to.
There are always two sides of the coin. We know that social media excess usage is bad but if done rightly it can help us in some ways. Here are some the good reasons to use social media.
Benefits of Social Media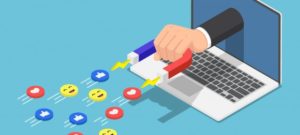 Get connected to old lost friends

Overcome boredom

Learn and get inspired by other's good work

Get connected with like-minded people globally through social media, e-mails, video calls, etc.
Before trusting anyone else, I would like you to do a small self-introspection exercise. Just write down on a plain paper that why you use social media and what benefits do you derive from the same? How much time do you spend on social media vis-à-vis time you spend with your family? Analyze it from your own perspective. I am sure you will be able to see a bigger picture and understand how much the right usage is.
Healthy Social Media Practices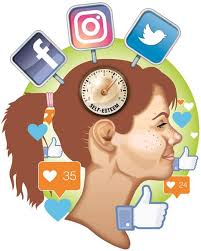 We can follow certain healthy social media practices in order to not get overpowered by our desire to stay active on social media all the time:
Ignore what doesn't interest you or offend you.

No Social Media Day- At least a day in a week.

Limit the time you spend on screen.

Discipline Yourself.

Uninstall Not So Important Apps.

Stop notifications for not so important apps because they lead to distraction.

Meditate

to clear clutter of your mind.
With clear understanding of our need for social media, we will be able to gauge does social media really help us to fulfill our emotional needs. We will know that whether it's better to call that friend and talk or sending messages over chat.
When we talk we are able to communicate what we feel for the other person and the person can also empathize with us as per our tone. Many times relationships get strained when people misunderstand each other as they avoid talking. The best remedy to any such situation is to talk and sort out what's bothering you.
---
If you wish to control your thoughts to go haywire the best is to meditate and concentrate your energy towards positivity. We at our various centers help all to learn easy art of RajYoga meditation as with this art, you will be able to look at your thoughts from a third person's perspective.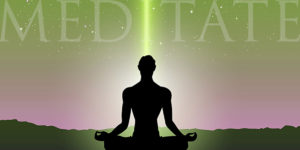 This will give you an edge over your mind and you will be able to stop yourselves from being addictive to any habit. Also, you will know where you are going wrong and what you need to do in order to rectify your actions.
During this lockdown if anyone interested in learningRajYoga Meditation & experience the benefits from the comfort of your home, can avail of free services being rendered by Prajapita Brahma KumarisIshwariyaVishwaVidyalaya.
Also Read:
How to Get Released from worries?