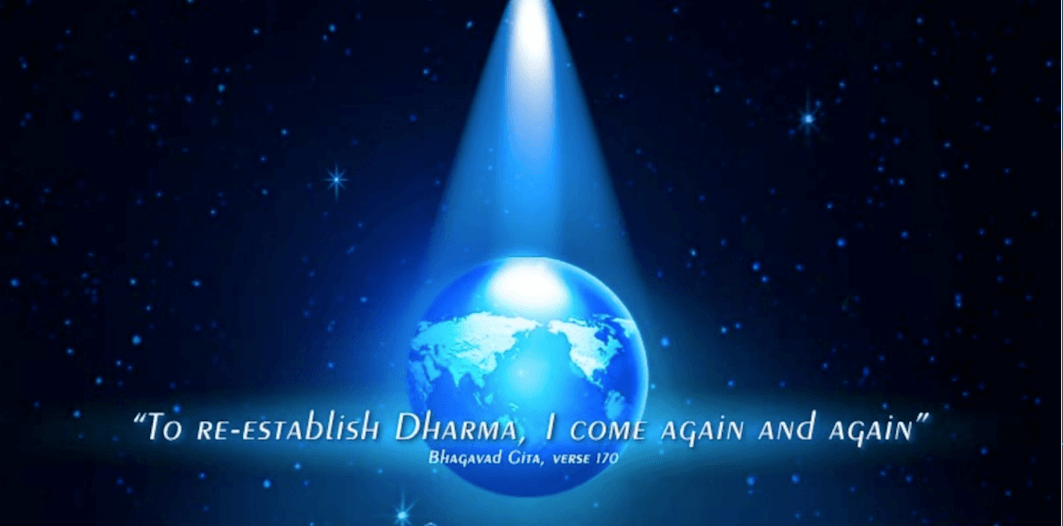 It is known that the God descends on this Earth when religion reaches it's the lowest ebb. The Supreme soul is free from the bondages of actions and thus has no action to account for. That is why he doesn't have a body of His own.
By subjugating matter to His Divine will, He enters a human body.
Since He does not take birth like humans from a mother's womb, He has, therefore, said that His birth is 'divine' and unique.
If God were to take a body of His own, He will become subject to physical limitations i.e. He will have to be brought up by human parents and taught by a human teacher opening thereby, an account of actions with their inevitable consequences.
But He is free from the bondage of actions. He is not therefore, born as a human child, but simply comes into a human body.
He Himself is the eternal sentient Seed of all creations, He does not, therefore, take birth from any human seed.
Further, as that human body which God enters is just like other human bodies, which come into being in consequence of the normal human actions, people, devoid as they are of the third eye of knowledge, they fail to recognize Him in that person.
That is why Bhagwan Himself has said: "Many people do not know Me, the incorporeal in that adopted body.
Even though I am the Supreme Lord, the Supreme Soul, yet many body-conscious people cannot recognize Me. they do not know that I come from My Supreme Abode, Paramdham. It is clear from these unique Godly versions of Bhagwan that descending from Paramdham, He enters the body of a human being, for He has to impart, through his mouth, divine knowledge and teach Yoga.
It is because of this unique birth that GOD has said that He is free from birth. Even though He takes support of the physical organs of His adopted body, He Himself has no physical organs of senses of His own. After realizing the significance of these unique Godly versions, there can be no doubt that GOD has no body of His own.
By His own Yogic power i.e. by His own free will He enters the body of a particular person to teach Gyan and Raj-Yoga and thereby creates Brahmins, and through them He gets accomplished His divine function of creating a new world.
For this purpose, He Himself names the person whose body He enters as 'Prajapita Brahma'. Since Prajapita Brahma also hears that forgotten Gyan through his own mouth, the Supreme Soul is thus the creator of Brahma also.
No one knows this mysterious secret of this divine, transcendental and unique manner of GOD descent or divine birth until He Himself comes and tells about it.
When GOD is the Creator of all and the First Person, who else except Him can reveal the secret of His birth and tell the anecdotes of His divine and unique life? Hence, it is said in the Gita: "Oh, Lord! The manner of your divine and unique birth is known neither to gods nor to demons."
GOD himself has said:  "Oh child! I alone am the beginning i.e. the root-cause of all; My birth is known neither to gods nor to the great sages". Because of the uncommon, unique as also mysterious manner of his birth, GOD has said that a person who knows that He is no subject to normal human birth and as such really unborn attains salvation.
WHEN GOD INCARNATE?
GOD has said that He descends on this world when religion reaches its lowest ebb.
Currently the world is full of corruption, cruelty, falsehood and indecency. Unrighteousness is at its pinnacle. The pitcher of sin is at the brims.
Every person is filled with sorrow and peacelessness. The entire world is burning over the Fire Of Vices – lust, anger greed, attachment and arrogance. This is that time when God has to incarnate in the Corporeal World in order to exterminate evil and unrighteousness, and to re-establish, religion of righteousness and Truth.
All religions in the world believe that the Supreme Soul, God descends on this earth when the unrighteousness is at its peak and that needs to be eradicated. At present, we are passing through the phase where Iron Age is ending and the Golden is dawning. 
This auspicious time is called Confluence Age. It is in this Age that God Himself incarnates into this world to purify human souls and re-establish the Golden Age of Truth and Utmost Peace and Blessings.
SO...The Godfather has incarnated in this world already. You may not easily accept this fact, but it is absolutely true that the Supreme Soul has incarnated on earth in order to purify this impure world once again.
The Almighty Supreme Soul has incarnated in Bharat (India) and is performing his Secret Act of re-creating Golden Age through the medium of Prajapita Brahma Baba. The Supreme Soul whom we know by different names such as God, Ishwar, Allah, Bhagwan… is incorporeal spiritual light.
He is the Supreme Father of all human souls.
He is Ocean of Bliss, Knowledge, Peace, Love, Joy, Purity, Power.
He is free from all bondages and the cycle of birth and re-birth.
This auspicious message is being spread amongst all the people of the world as The Godfather himself has directed to do so.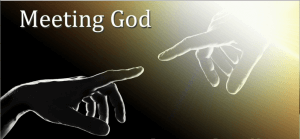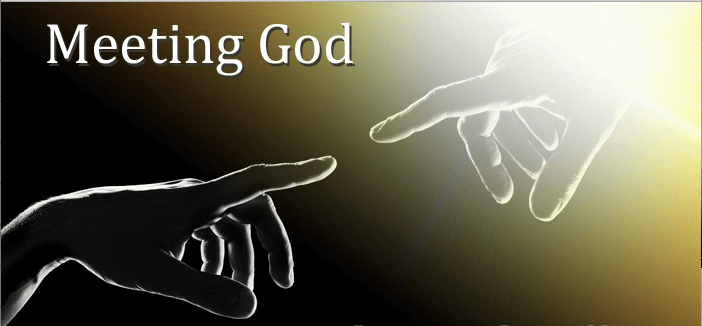 YOU CAN ALSO MEET 'GOD'
You may have followed various paths like fasting, chanting of mantras, etc. to find him and catch a glimpse of the God.
Now as the Supreme Soul has incarnated on this earth, you can also meet him and fill your heart with peace, love and happiness.
Not everyone can identify him and see his real self but only one in a billion is able to recognize his real powers when he has incarnated in the body of an ordinary human being, and you could be one of those fortunate souls.
In order to meet the Supreme Soul and to attain the status of deity in the forthcoming Golden Aged World (Paradise), you can visit any Brahma Kumari Service Centre near your place, learn Godly Knowledge and Rajyoga to elevate your present and future life.
IT IS NOW OR NEVER
We are rapidly moving towards the total destruction of the old corrupted Iron Aged world and restoration of the new golden Aged World.
Any of our breath can be the last one.
If we waste this precious time, we won't get an opportunity even to repent.
Hence you should certainly visit the nearest Brahma Kumaris Service Centre, understand the true spiritual Knowledge revealed by God, identify the Supreme Soul, and to experience all relationship with Him.
If you neglect this Godly message even after reading it in the end you should not complain that you were not told about God's arrival in this world. Remember, It is Now or Never. God has arrived in this world, and time is transforming very fast.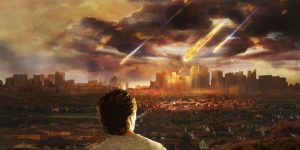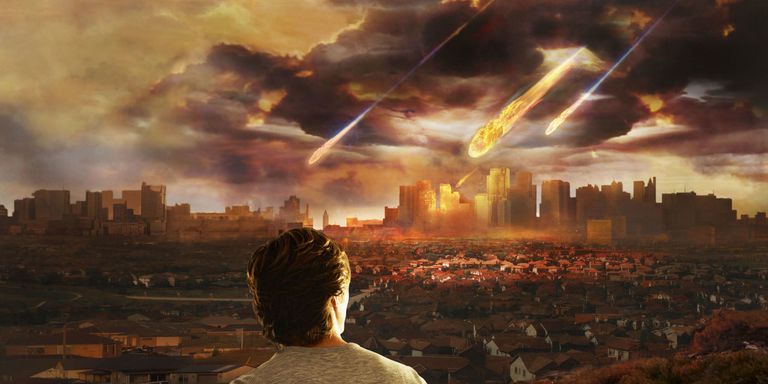 DESTRUCTION OF
OLD IRON AGED WORLD
As per God's revelations, this old Iron aged world will be going to destroyed in near future.
All the five elements of nature will be in turmoil causing Earthquake, Tsunami, Floods, Cyclones, Famine etc. millions will suddenly entered in the mouth of death.
In spite of this there will be Third Nuclear world war which will result in large scale deaths.
In India there will be a civil war which will causestreams of blood.
Currently, we see that the situations of several places are worsening every day, natural calamities are increasing everywhere and war like conditions already prevails in several countries.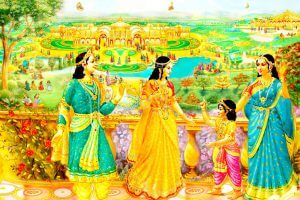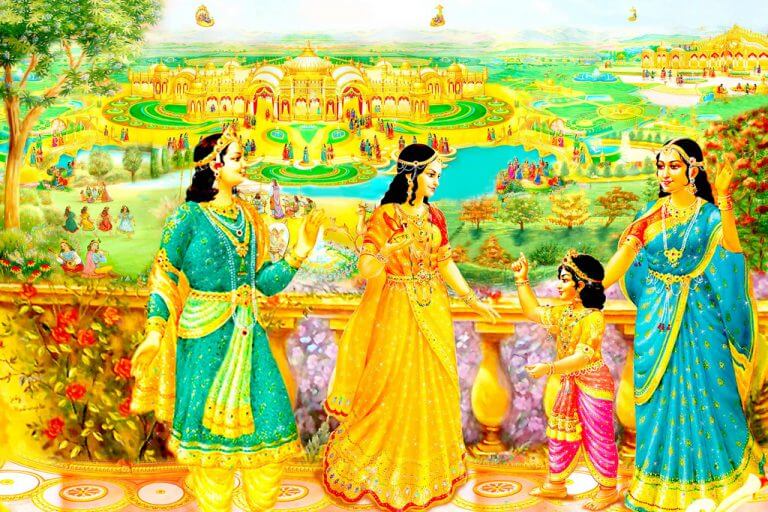 ESTABLISHMENT OF
NEW GOLDEN AGED WORLD
God Says that after the forthcoming great destruction of old world, the new Golden aged world will come into existence again and there will be only one religion, one nation and one language.
Every person will be pure and righteous deity.
There will be hundred percent happiness and peace.
Nature will be pristine pure and joyous, there will be such love among all creatures that cow and lion will be drinking water at the same spot on the river bank.
This is what we call, Heaven, Paradise, Vaikunth and Garden of Allah.
Only such persons can reach this paradise who follow God's directions in the current Confluence Age.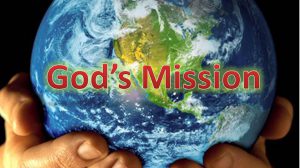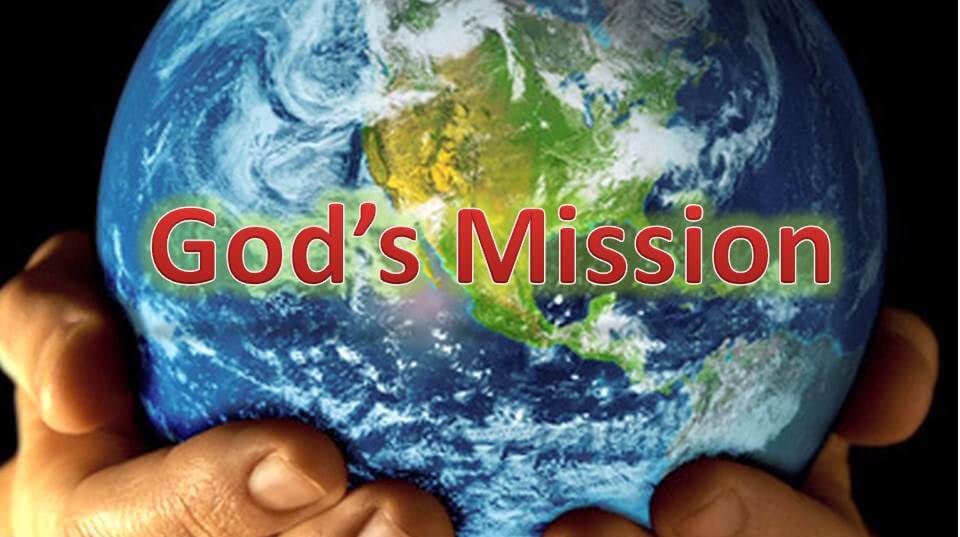 WHAT IS GOD'S MISSION?
God has come to liberate all souls from sufferings and to transform the old degraded Iron Aged world to new pure Golden Aged world again, and to transform vicious human beings to virtuous deities. 
Supreme soul, the Godfather has come to purify all souls of this world and take them back to sweet silence home called Brahmalok or Soulworld. The Supreme Soul is the Ocean of Knowledge, now teaching we Souls the Spiritual Knowledge and easy Rajyoga.
Easy Rajyoga is a spiritual meditation by which souls are absolved of their sins and become absolutely pure again.
By the practice of Rajyoga Meditation, human souls become divine souls once again. Any person can practice it very easily. To be one with the Supreme Soul and learn the easy RajYoga meditation, visit any of our centers located all across the globe.
---
If the 'True Essence of Bhagwad Gita' is read in this perspective, everyone will become Arjuna & can win over his/her own vices.
If anyone interested in acquiring further knowledge on the subject, and those who want to learn RajYoga Meditation & Encounter 'GOD', can avail of free services being rendered by the Centres of Prajapita Brahma Kumaris Ishwariya Vishwa Vidyalaya in many parts of the world.
Meditate with us! At no cost AT ALL… & encounter 'GOD'
Also Read:
Understanding God