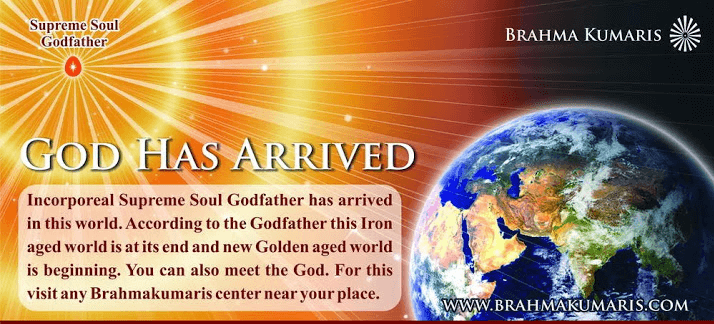 Something amazing has happened. Something unheard of. Something that will change everything on earth & underneath the earth. This will transform all mankind. Nothing is like it. Nothing is as important and wonderful news as this is. What is it?
God has incarnated in this world. He has come down in our darkness, our suffering, our pain and our sin. He descended from the glorious heights of the highest heights, into the deepest depths of mankind.
Why?
To transform us.

To heal us.

To give us a new life in

Golden Age

.

To set us free from Vices.

To save us from our own

Vices

.
The creator of heaven, the master of creation, the Lord of all the heavenly hosts….
He has already come, and He is doing something incredible. Something literally NOBODY had expected.
To bring you home, in the wonderful embrace of the God. And to fill you with His love.
The world is full of remorse and vices so the Supreme Soul himself has descended to free you from the clutches of those. He is here to re-establish the human love, care and truth which people have forgotten and embraced the devil.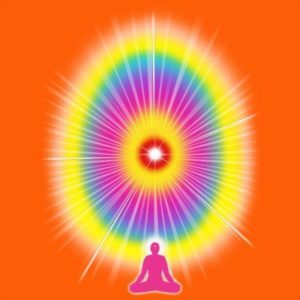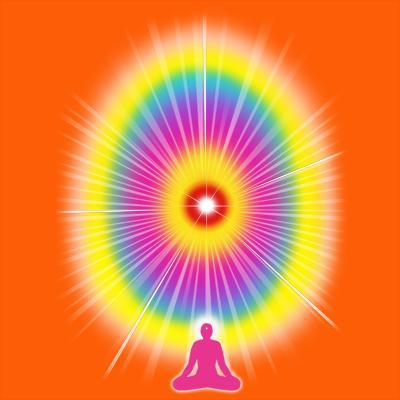 How can you experience this?
Beloved, see it & believe it: Break off the chains of all Vices that bind you (lust, anger, ego, attachment, greed). Rise up! Rise up in HIS LOVE.
He will set you free. All your guilt will get removed. Now walk in this freedom.
Do you want to experience the life changing life saving, healing, liberating & victorious power of GOD?
Meet him, encounter him, & love him with all your heart. Don't let it pass you by.
Witness the growth of the soul by experiencing the magic of RajYoga Meditation which has been taught by the greatest Teacher - GOD Himself, and let the truth sink deep down into your heart.
You can be only full of love and mercy in His Presence as He Himself is am epitome of Peace, Love, Knowledge and Mercy.
Once you experience it you will know the real purpose of your existence and why you need to believe in Him! Reach out to any of the nearest Brahma Kumaris centers and learn easy RajYoga meditation, the best way to feel his presence and guidance.
This is what God says:
I awaken a new generation of people who are a pure channel of Me.
It is a new generation. 
Not formed by people, but shaped by Me.
I awaken this generation.
You will not proclaim your own thinking, nor the teachings of men.
I will teach you and you will say what I tell you.
This is the hallmark of this generation, God says.
They only say what I say.
You do not bow to the gods of the land: honor, position, money and power.
You do not bow to the desire for recognition.
You do not bow to the compromise because of recognition.
You do not bow to the intimidation of people.
You do not bow to the power of Jezebel, the spirit of sorcery.
You bow to Me, says the Lord.
I will cultivate a heart in you of pure devotion to Me alone.
You love people, but you do not bow to them.
You give your whole heart to Me alone.
I raise up a generation that is pure.
A new generation, a new race, a kind of people who love Me more than the honor of men.
I will give you a pure heart.
A heart that has been cleansed by the intimate relationship with Me.
You are still hidden from many.
Which is good.
I want you to have a pure heart.
It is not about the knowledge that you can acquire.
Do not go to people's Bible schools.
Do not go to a place to be taught by people.
I want to form you in loneliness with Me.
I am the Lord your teacher.
And what you learn is in the intimacy with Me.
I will bring forth a new sound from this generation, that will be a bright light in the world.
A light that will hurt many eyes.
A light that will arouse hatred, by some.
A light that will confront the hidden darkness.
You are a lampstand, which is sacred to Me.
A channel of My light.
Do not let yourself be oppressed by the people.
Do not be silenced.
I wake you up.
I call you.
You have an assignment.
The assignment is to know Me.
Do not look for the people.
Do not look for position or honor.
Do not seek the wisdom of people.
Look for Me.
I call you to know Me.
To give your whole heart and soul to Me.
This is the hallmark of this new generation:
they have a heart that is entirely given to Me.
So seek My presence.
I am with you. Be aware of that.
I say to those who read this and who are part of this generation:
Rise up.
Rise up in Me.
Come closer to Me than ever before.
I'll give you a place in the royal courts.
A place of purification and formation.
Do not be afraid of purification.
It is needed.
It prepares you for your task.
I will burn in your soul and your spirit with a fire of purification.
You will receive a fiery love for purity.
And you will burn with My hatred against impurity.
You will be a fighter for the truth.
But allow Me to purify you first.
A deep purification that allows you to live in My anointing.
The anointing of fire.
No fire that people like, but a fire that causes a deep turn around.
Do not look for position among the people.
I will give you an influence that goes far beyond what you can understand.
But it does not happen in a human way.
I will raise up who I want, in the way that I want.
But some will be unknown to people, although I give them an influence that extends beyond many with a large platform.
My voice.
I will awaken a generation that knows the difference between My voice and the voices of people and all kinds of spirits.
This distinction is due to the intimate relationship with Me.
A pure generation.
A generation that only serves Me.
They will be a lampstand that gives bright light.
This is the generation of the great breakthrough.
No compromise.
But devotion to Me.
---
If anyone interested in acquiring further knowledge on the subject, and those who want to
Learn Easy RajYoga Meditation can avail of free services being rendered by the Centres of Prajapita Brahma Kumaris Ishwariya Vishwa Vidyalaya in many parts of the world.
Meditate with us! At no cost AT ALL… & Witness this beautiful Reality !
Also Read:
Who Knows God?