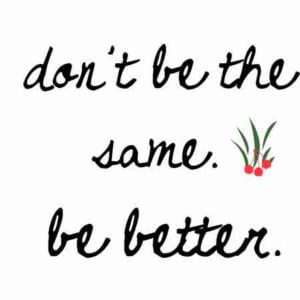 We all know that our government has extended lockdown for at least another three weeks after initial 21 days lockdown. This lockdown and self-isolation has no doubt cause some struggles for the masses as many of our countrymen aren't able to live their normal lives as well. Some of us are feeling lonely and not being able to sleep but there are many who feel there is another side of the coin too.
No matter how much gloomy it is but there are some of us who actually like their lockdown lives. They believe that lockdown has brought a very much needed positive change in their lives.
Many of us have realized that it is rightly said that, "The Measure of Success is Happiness and Peace of Mind."
There are many who believe that they were so busy in running the rat race that they had forgotten to actually live their lives. With lockdown and a slow paced life, they have realized where they were going wrong.
Lockdown has helped them to see beyond the daily chores and rut of life. This time period has helped them to spend more time with their loved ones, try their hands again at lost and forgotten hobby or explore some new world of hobbies.
Many have started utilizing their time in a much useful way. We spoke to many such people and they have shared how their lives have changed beautifully in last a few days. Parents who were missing to spend time with their kids because of long working hours or travelling time to reach their work places are now working from home and are so happy to be just with their small bundle of joy. The kids are enjoying it too as they are feeling more connected and sharing their world with their parents.
Also, many ladies have started utilizing the extra time at hand to explore new art forms or the hobbies which they couldn't pursue because of daily fast life.
We are listing below the tips shared by these normal people like you and me of how lockdown can be used for our betterment and improvement of the society as a whole.
TIPS TO MAKE MOST OUT OF THE WORST
Keep yourself away from rumors and negativity.

Exercise Or Do Yoga.

Spend Time for Self-Analyzing.

Meditation.

Share Gracefully:
You should share gracefully with people around you. If you have a bigger plate that means you should share it with those who don't have any. Sharing with others will help you to earn good karma and thus bring positivity to your life.
No wonder the situation right now may look bleak but this shall too pass and humanity will overcome this pandemic hopefully as better human beings and we will have a better world to live in.
Once this pandemic gets over, we will soon have a world with people more cautious about what they are consuming, how they are living their daily routine lives and appreciate for being with their loved ones happily.
We will see dawn of a new world which will be the world of utmost peace, happiness and peacefulness. This new world will be the Golden Age where there will be no place for hatred, bigotry and violence. The almighty will embrace the kind souls with his love and blessings and take them with him to a New World.
---
If you are feeling lonely or finding it hard to believe that a new dawn will mark the beginning of a better world, reach out to us from the comfort of your own house and avail free services being rendered by Prajapita Brahma Kumaris Ishwariya Vishwa Vidyalaya.
Also Read:
Mother Nature is Healing...Its Time to Heal Ourselves Too