Did you ever feel lonely even when surrounded with many people around? Did you ever feel scared of being alone? There are many times when we feel lonely deep within us even when we are sitting in a group of people. Also, there are times when we are scared of being left alone in our own company.
Have you ever wondered, what could be the reason for the same? Why we feel empty from inside? We feel lonely and unhappy because we are struggling to get happiness from outside. We are depending on others to find our happiness. We try to get connected with more and more people with a notion to get happiness but that goal remains unattainable.
In reality, we try to look very strong and self-sufficient but inside deep down we are lonely and scared to admit it. This feeling of loneliness affects us the most when we lose that person or things that we were considering as our source of happiness.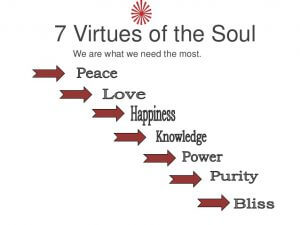 The feeling of loneliness is not our natural feeling as it makes us feel uncomfortable and it can be changed if we change our thinking and outlook towards it.
So, how do we overcome loneliness?
In order to get over this uncomfortable feeling of being lonely, we need to understand who we are in reality.
We need to realize that we are not this body. We are an epitome of love, peace and calmness. We are the highest source of happiness as we are also like our Supreme Father - Supreme Soul - A subtle point of light, the ultimate source of energy, we are also a part of this universe.
As it is also said, "Don't feel lonely, the entire universe is inside you." Rumi
We can do this very easily by practicing RajYoga Meditation. These methods help us to understand our thoughts and the way to control them too.
We need to evaluate and talk to our inner self to know what is it that making us unhappy. Once you realize that your happiness is not dependent upon others and start going inwards to look for happiness, you won't be lonely ever again.
5 Effective Ways To Overcome Loneliness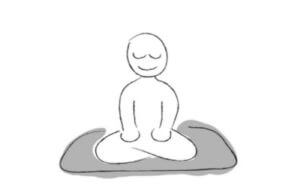 Seek Happiness Inwards.
Understand Who You Are.
Change Your Outlook.
Get Connected to The Supreme Soul.
Once you start following above ways to overcome loneliness, you will grow as a well-balanced human being. Every day we come across lot of negativity and that impact our system undoubtedly. So, to keep negativity at bay, we should practice some time in doing RajYoga Meditation
We all have bigger purpose of existence on this earth. We all have to unearth our purpose of coming to this earth and this can only be done when we are connected to the ultimate Supreme soul through RajYoga Meditation.
If you ever feel lonely start practicing above 5 effective ways to overcome loneliness and join our free online seminars to learn about easy Rajyoga Meditation which will not only help you to release your negative emotions but also rejuvenate you as a whole human being. It will give you a new experience to feel your life fulfilled and loved.
---
Also Read:
What is Happiness?