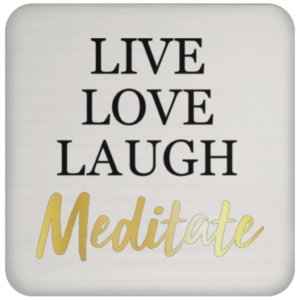 The novel coronavirus-19 has impacted more than 210 countries all across the globe. Majority of global human population has been forced to stay indoors and millions have lost their loved ones to the coldest death.  The entire world is fighting with an unknown enemy and with the news of rise in death tolls, crashing stock markets each one of us is worried and many have even started panicking.  
Some of us have shown positivity and fighting this unknown monster with a brave face whereas there are many others who are spending sleepless nights and facing extreme anxiety, fear and negativity around themselves.
Here we have listed ways to stay positive and emerge stronger out of these difficult times as per psychologists and spiritual leaders.
Focus on Humanity: We all are living in difficult times and instead of criticizing and not contributing for the betterment of others we should focus on humanity. As negativity will only hamper our state of mind, we should read more about the people who are helping others in these difficult times coming out of their comfort zones. In fact, we should also contribute towards the betterment of the society in your best capacity possible.
Live In Present: We have the habit of keeping ourselves busy by worrying about future or lamenting about the past. We all know that neither we can predict future nor we can do what has bygone. So, we should live in the present and make the utmost use of the present moment by living it fully. Learn to focus on feeding positivity to our minds through easy Rajyoga Meditation and control our minds to go haywire.
Explore The Unknown Benefits:  Indeed these are time of crisis and it becomes difficult to focus on what good this time has brought to us. There are many instances where people are actually enjoying lockdown. E.g. there are many parents who could not be with their kids and enjoy their childhood as they have to rush to the office leaving kids either at home or day care, now they are spending more time at home with kids and enjoying their precious childhood moments.
We can actually use the extra time which we are saving by working from home, focusing on developing our inner self and mental well-being. We can chart out a planner keeping time for all the activities including exercise, yoga and meditation along with the office schedule as we are no longer stuck in traffic jams or traveling for hours to reach our offices.
Be Generous:  The almighty has always been very generous to us all. He always gives us and we should also learn from him to be more generous, kind and compassionate towards others who are less fortunate than us. Indeed many people are coming forward to help others in destitute but we need more compassionate people. We all should come forward to help our brothers and sisters globally in whatever way we can.   
Laugh More: We may find it difficult to find reasons to laugh when we have grim news all around but we need to focus on positivity and humor around us. As per mental health and wellness website, "Laughter relaxes your body, boosts the immune system, triggers the release of endorphins, protects the heart and burns calories."  So, it's a must exercise we should do to keep our mind, heart and body hale and healthy. Watch comedy shows or read light-hearted books which will lift your mood.
To stay positive we need to focus on positivity around us. We should be more generous, compassionate, humorous, and supportive and keep the negativity at a bay. We need to lift our spirits to new heights by changing our daily lifestyle and include Rajyoga Meditation and connect with the almighty to feel his warmth around us.
We all should remind ourselves that, God has a plan for us. We should Trust it, Live it and Enjoy it. He is there with all and healing us though it might cause us some discomfort and pain in the beginning but it will be all well in the end. We should get connected with him through easy Rajyoga. You can attend our free webinars and feel his presence around you without moving out of home.
---
Also Read:
Is Lockdown Making Us Better Human Beings?
Covid-19 is speaking to us-Are we listening to it?
Mother Nature is healing...Its Time To Heal Ourselves Too