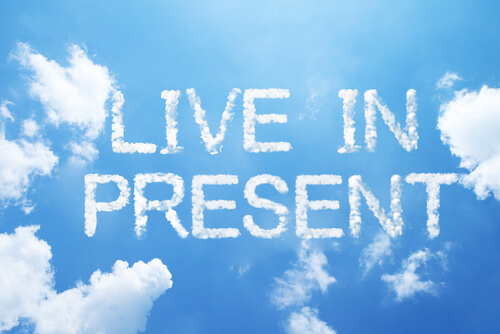 "The secret of health for both mind and body is not to mourn for the past, worry about the future, or anticipate troubles, but to live in the present moment wisely and earnestly." If you choose to live in past or in future it not only robs you the happiness of the moment but also robs you of true meaning of existence. The only moment which is important is The Present Moment! Alas! A difficult thing for most of us to do is to live in present.
We keep on dwelling either about the past or keep worrying about the future. For the true living you have to understand the meaning of living in present and what you can do to stay in present. With that goal of living in present, you can start following steps given below.
Stop Worrying:
First and foremost, you need to stop worrying about the endless future possibilities. Future will definately happen whether you keep worrying about it or not! So, there is no point in ruining your present moment by worrying constantly about the future.
Smile:
Each day is full of possibilities! Welcome them with your arms wide open and a smile on your face. Whatever life throws at you welcome it with a big heart and never ever give up or get demotivated.
Soak into the Present:
Make a conscious effort to soak into the present moment. Just soak in whatever you are experiencing at the moment…be it the sound of the music playing, birds chirping around, emotional turmoil, the triumph or the sorrow and become more aware about the present moment.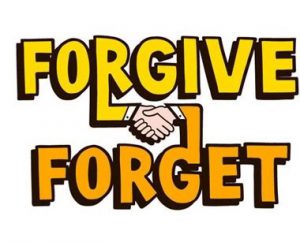 Forgive and Forget Past Hurts:
You have to forgive and forget the one who had hurt you in the past for your own good. If you don't forgive and move on, indirectly you are giving them chance to control your present as well. You shouldn't allow others to spoil your present because of their past hurts.
Acceptance:
Once you start recognizing that you are not your thoughts and reach that stage of mindfulness, you will become more acceptable and open to changes around you. You will be able to analyze your thoughts without getting influenced or perplexed by them.
Encourage Engagement:
Once we live a routine, we just mindlessly keep following it without noticing if there is any change around. e.g. When you follow same route to home from office at times you just tend to be unaware about the changes in the surroundings. We just become mindless and stop noticing. To live in present you should start noticing what's happening around you.
Meditate:
Meditation is the tool which will help you to learn how to stay focus and calm no matter what situation you are dealing with. It helps your brain to become conscious about the thoughts dwelling in it. You will be able to become mindful and understand that you are not your thoughts. You are above all this and have a purpose to stay in this world. With your conscious and careful efforts to become mindful, you will be able to realize how important it is to live in present and soak in whatever is happening in that particular moment.
---
We at Prajapita BrahmaKumaris Ishwariya Vishwa Vidyalaya ensure that you leave the burdens of the past and worry of the future and make utmost out of your present.
If you wish to tread this beautiful journey which will help you to be more focused, aware and most importantly teach you how to live in present, feel free to visit any of our centers located in India and other parts of the globe and all this at no cost!
Also Read:
Why Worry?