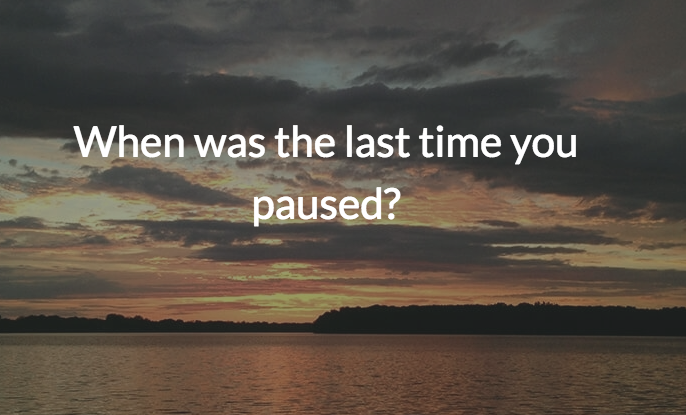 STOP FOR A MOMENT
Stop for a moment means, Be aware of nothing else but the moment. Let awareness capture everything around you exactly as it is. Don't add to it, don't consume it, don't judge it, don't name it, don't even let it move you.
 Now in the Silence of the moment be aware of yourself. Let your thoughts melt back into your being. Be still, like a pond. Be calm. Be quiet... quiet... quiet.
Extend that moment of quietness into the utter silence at the heart of your being. Allow the silence to grow and fill your awareness. Stay at the centre of that silence as the movement and the noise of the world continues around you. 
Watch through silent eyes, listen through silent ears and speak only from the silence in your mind.
Cultivate this silence and gradually the toys of science will cease to attract and distract you.
Return to this silence often and be refreshed and replenished. Share the power of your silence to cool the fires in the minds of others.
Also Read Meditation For Peace On Earth
---
Meditate more with us! At no cost AT ALL… & find more silence within !
Visit any 'Spiritual RajYoga Meditation Center' near your place today: