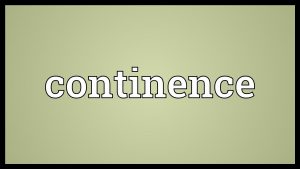 The first and foremost of the divine principles is Brahmacharya, i.e. celibacy, purity or chastity.
Without Brahmcharya one can neither have any fixity and constancy in Yoga with God nor can one pacify anger and end other vices.
It is continence that purifies one's mind, sharpens one's sense of right understanding and brings to man that spiritual strength which helps him to conquer vices and to endure and face the difficulties that crop up in the way of his communion with God.
Hence, knowing the sex-lust as our arch enemy and regarding complete celibacy or chastity as our prime helper we have to drive away all concupiscence and feeling of sex-indulgence from our thoughts, speech and acts.
We should understand it clearly and without an iota of doubt that it is the enemy called 'sex-lust' that brings about the downfall of a man from the peak of purity or from the status of a heavenly deity to the state of an orphan and shortens one's life besides making him cowardly, weak and lazy.
So, for our own good, now God, our soul-Father addresses us thus, "O My Dear Ones! Life after life you have been following your bodily parents in the sphere of vices and because of these very vices you lost the sovereignty of the ever-happy   deity-world i.e. world of Satyuga and Treta yuga and are miserable in your present life also.
Now I ask you to get from me, your Super-mundane Father, the inheritance of Purity" You have been entreating me to save you from the downfall and get you free from the clutches of various vices and now when I have come to liberate you, you are not ready to follow what I am teaching you.

Without following the spiritual path with complete celibacy no one can get united with Me! If you wish to be part of the heavenly abode stay in the company of those who believe in me and practice what I teach.To know more about me, 
you can visit any of the Brahma kumaris centers and learn the easy path of RajYoga meditation and get united with me.
---
Meditate with us! At no cost AT ALL…& regain your purity!
Also Read:
What Is Death?