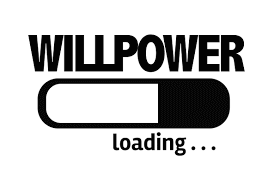 How to increase will power?
Will power is the aggregate of all your inner powers like tolerance, discrimination, judgement, concentration, and co-operation. The will of a person with a good reservoir of inner powers shall always prevail. Hence, the saying 'where there is a will, there is way.' Strong will power enables you to transform a situation of possible failure into that of success
Will Power is not a physical power to be acquired by any material means. Wasteful and negative thinking have to be eliminated to increase will power. The dilemma, however, is that they arise when will power is weakened, whereas it takes strong will power to destroy them. So, how to go about it? Just as negativity reduces will power, it is positive thinking that generates it. Inculcation of virtues like humility, contentment, detachment and compassion, a simple life-style, good company, purity of food and becoming a well wisher of all will help you do that.
---
Meditate with us! At no cost AT ALL… & download your will power @ 1000 MBPS !
Visit any 'Spiritual RajYoga Meditation Center' near your place today:
Centers in India & Centers in Overseas