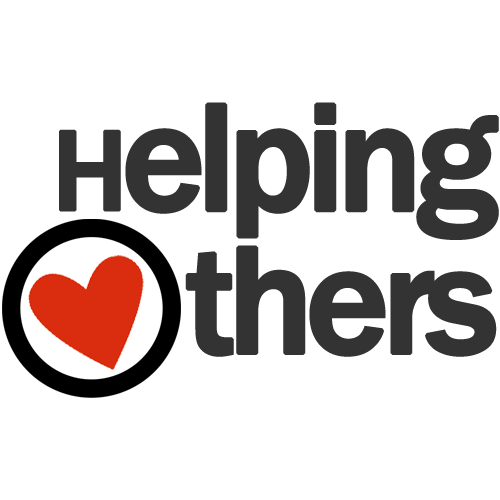 "No one has ever become poor by giving." ― Anne Frank
It is very rightly worded that, "Not for ourselves alone are we born." We are here on this earth to uplift each other.
The beauty of life lies in helping those hands who can't feed themselves. If you have a bigger plate, serve more people with that.
But everyone considers their problems and tensions to be of highest magnitudes. 
We tend to think that we are the most unfortunate person in the world.
This happens because you think only about yourself.
Rather, if you spare sometime and listen to others problems, very soon you will change your opinion and you will find that many other people are far less privileged and unfortunate than you.

These days people are so engrossed with their own life that nobody is ready to listen to others problem. When you listen to the difficulties of others you give them mental relief and you yourself will be benefited in transforming your beliefs. When you help others you not only help that person but infact you help yourself.
"Somewhere along the way, we must learn that there is nothing greater than to do something for others." 
People with cars busy looking at those who have fleet of luxurious cars at their beck and call, the one with the motorbike is looking at the one with car, the person who has cycle is busy envying the motorbike owner and so on…. No one is ready to be pleased with what God has bestow them with…It is not wrong to desire for betterment but always thinking about what you don't have will have adverse effect on your mind and soul.
So, it's always better to be content with what you have and strive hard to work for your and others betterment too. If you help others achieve their dream, you will be able to achieve yours as well. So, stop being engrossed in your own life and start lending a helping hand to those who are less fortunate. This will not only help them but will also transform your life for good. So lets start helping others from today and always.
---
Meditate with us! At no cost AT ALL… & start helping others
Also Read:
How to Forgive & Forget?