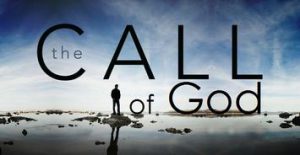 The Supreme Soul is calling Us…
He has come to this earth to wake us up from our deep slumber. The Incorporeal Almighty is calling us to rise up and be mindful about our real self.
He is saying that we all obtain perishable inheritance of wealth, for one birth, from our worldly parents but he is our Immortal Father and he can bestow on us the supreme sanctity, peace and prosperity for numerous lives.
We have been learning about worldly affairs and gaining worldly knowledge from our teachers with the help of which we can spend our lives comfortably by earning and living.
The teachers and the preceptors of the earth can help you to attain peace only for one birth but The Supreme Teacher is that Almighty God only. He is the only one who can bless us with Supreme Prosperity which you can inherit through many generations on end.
In his message the God says, "I am the World Preceptor who am sought by all scriptures. I can bestow upon you Supreme Knowledge, Peace, Bliss, Might and Purity for multiple lives. Remember, I am the Sole Liberator of all.
If you aspire these, aspire Me. If you aspire Me, become Mine, If you constantly remember Me, I will become thy. I am establishing Golden-aged Deity World."
I want you to become a deity by means of RajYoga. I want you to acclimatize to Me by becoming Soul-conscious so that My Heavenly consciousness can descend down into you for the sanctification of your inner and outer Self. You keep in constant remembrance of Me. This is the Yoga or the righteous path.
I promise you that if, conjoin with Me, repose Faith in Me and instead of  asking the wrong advice from the perverted beings, surrender to Me, I will liberate you of all sins, and, soon you shall become Mine ! Ascend, help yourself to walk on this spiritual path and I will also help you!
To get closer to me, visit Prajapita BrahmaKumaris Ishwariya Vishwa Vidyalaya and learn the easy RajYoga Meditation, the method to reach me at no cost. You hear me out and I shall take you with me to the divine land of the Golden Age.
---
Meditate with us! At no cost AT ALL…& take the call of God!
Also Read:
Is God Present in Everybody's Heart?